*But you may end up with very sore legs!
On Saturday 19 March, together with fantastic companions Penny Alexander and Swazi Rodgers, I did the Team Honk London Museum Dash for Sport Relief, a UK charity that helps people in need both in Britain and overseas.
The London Museum Dash is a new challenge that I dreamed up, to raise money for a good cause. There are 300+ museums and galleries in the capital. How many London museums is it possible to visit in one day, using just public transport and our trusty old feet? (And when I say visit I mean running inside, snapping an exhibit, and then running on to the next venue – no dawdling to look at all the museum's treasures!)
We needed to come up with a list of museums and art galleries that would allow us to clock up a decent number of visits. So, several of the museums were clustered close together. We also wanted to visit different parts of town, so we chose some iconic venues that took a little time to get to, but which we really wanted to include.
The most northerly museum was the House of Illustration, at Kings Cross, and we went as far south as the Imperial War Museum, at Elephant and Castle. From beginning to end, we walked 35,000 steps and over 30km. Even though the lovely Penny and Swazi were the best of company, and we had a marvellous, fun-filled day, it was hard work.
Thank you for everyone who sponsored us. It really helped keep us going on the day. We raised over £1,400 between us, which we're incredibly chuffed about.
If you're visiting the UK capital, here's the list of London museums we visited. I'm not recommending a day-long dash as a way to see them properly, but if you're in town for a while and would like a little 'taster menu' of some of the incredible history, culture and art on offer in the capital, you might want to consider a dash between a few of these places, to work out which ones you'd like to visit at a more leisurely pace.
The Barbican Kitchen opens at 9am, so if you want an early start, you can follow our example and have breakfast there before a day of museum visits. The Barbican is a surprisingly beautiful concrete jungle with an arts centre at its heart. The art gallery and the Curve host an eclectic mixture of exhibitions; at the moment it's 'Strange and Familiar: Britain as revealed by International Photographers'. In the past I've seen a stunning collection of Brazilian 'Tropicalia' art and music, and there was even once an exhibition where you could walk through a passageway of live birds.
Just follow the link above to read my recent post on the Museum of London. The place is one of our family favourites: it covers the history of the capital from the earliest settlers through Anglo Saxon, Roman, Victorian and modern times. You can also see Thomas Heatherwick's Olympic Cauldron there, designed for the 2012 London Olympic Games.
The British Museum is impressive even if you only look at it from the outside: a Greek Revival quadrangle with awe-inspiring colonnades. Inside, its collection reflects the country's colonial history. The ancient Egyptian section is particularly worth a visit.
Cartoon Museum
This was a surprise find. It wasn't on our original list, but we stumbled across it outside the British Museum. It's
a museum dedicated to collecting, exhibiting, promoting and preserving the best of British cartoon art
There's an impressive range of original artwork from the likes of David Law (Dennis the Menace, Beryl the Peril) and Posy Simmons. Definitely worth a look.
I have to admit, I did feel a bit self-conscious, sitting in front of this stunning Manet in my silly Sport Relief deely boppers, sending out social media updates on my phone. It was a hushed gallery, full of iconic art and quiet contemplation. But the staff at the Courtauld couldn't have been more welcoming and helpful.
What fun this place is. Inside its central Covent Garden home, you can run the gamut of trams, buses and tubes from London's history. Many of them are open to allow visitors to climb aboard, and you can even have a go at driving a (simulated) tube train. I made a mental note to take the kids back here again soon.
This was another chance find along our route. It was founded in 2008 and its mission is to support the film industry. At the moment it's exhibiting 'Bond in Motion', a collection of vehicles from the James Bond films.
The National Gallery holds the national collection of paintings in the Western European tradition from the 13th to the 19th centuries. You could very easily spend a whole day there, staring at the Vermeers, the Titians, Caravaggios, Constables, Van Gogh's Sunflowers…the list goes on, but (*sob*) we only had a brief time before we had to dash onto the next place.
We had some fun here. The current exhibition at the National Portrait Gallery is 'Vogue 100: A century of style'. So, of course, Swazi and Penny began voguing with gusto in the middle of the road. As well as large-scale exhibitions, the NPG houses a large permanent collection of portraits, from the 16th century to the present day. Most are portraits of big names from the past, so it's fascinating for history-lovers as well as art enthusiasts.
The Insitute of Contemporary Art, on the Mall, is usually populated by serious-looking people in black turtlenecks and geek-chic spectacle. I think we caused a bit of a stir when we turned up in our deely boppers and tracksuits. Still, once through the door I was wowed by the beauty of one of the current exhibitions, Theatre of the Domestic by Betty Woodman.
Another must-see London museum, the Royal Academy is an artist-led collection that hosts talks and family events as well as landmark exhibitions it would be a crime to miss. Ai WeiWei and 'Painting the Garden: Monet to Matisse' currently feature.
Did you know that Handel lived next door to Jimi Hendrix, in Mayfair? 200 years apart, of course…but a weird coincidence, nevertheless. Now you can visit both residences, above shops on Brook Street.
Like the Courtauld, the Wallace Collection was hushed and magnificent, with staff who were super-friendly and helpful. The Wallace Collection houses French 18th-century furniture and porcelain as well as artworks, and a world-class armoury.
This picture, taken by Penny with her selfie stick, is possibly my favourite from all our snaps of the day. At the Sherlock Holmes Museum you can see inside a faithfully reconstructed 221b Baker Street. As you can see, there are also fun props to wear while you're waiting in the queue outside (there are strict limits on the number of visitors at any one time).
The House of Illustration was founded by Sir Quentin Blake, illustrator of Roald Dahl's books. It opened in July 2014 at the heart of the King's Cross regeneration area (see my post on Camley Street Natural Park, which is just round the corner). It features illustration in all its forms; from advertisements to animation, picture books to political cartoons and scientific drawings to fashion design.
Small but punchy, and set in the tranquil enironment of Hyde Park/Kensington Gardens, there is always something interesting to see at the Serpentine. At the moment it's Hilma Af Klimt, which we only had time for a brief – but sustaining – glimpse at.
I've written about the Science Museum before; it's another place that's perfect for children, and you could get lost in it for days. It covers science from all different dimensions, including space exploration and air transit. There are interactive spaces for hands-on experiements, live demos and there's even an IMAX cinema showing 3-D films.
The V&A is another gargantuan collection, housed in a beautiful building that's worth a trip in its own right. The V&A's focus is costume and design, and it has a sterling programme of informative talks and events for families.
The Natural History Museum is the place a lot of people think of first when they think of London museums. It's your first stop if you want to find out all about dinosaurs, and holds the first T-rex fossil ever found, as well as an Iguanadon skeleton and a Triceratops skull. It also premiers images from the Wildlife Photographer of the Year competition, which is a family favourite of ours.
Slightly out on a limb in Pimlico, Tate Britain is the stylish home of the Turner prize, and holds many works of iconic British artists, including J.M.W. Turner, Blake and Henry Moore. It holds a special place in my heart for being the first London gallery I visited as an adult, when I travelled here to see a Jackson Pollock exhibition, back in the days before Tate Modern existed.
Whether you're a pacifist or military enthusiast, the London Imperial War Museum is fascinating. It covers combat through the ages, and examines the human impact of war as well as its political significance.
Raised beds aren't something that naturally spring to mind when you hear the word 'beautiful'. But that's exactly what they seemed when we turned up at Tate Modern shortly before it closed at 6pm. These beds are an installation by Abraham Cruzvillegas, with soil collected from parks across London including Peckham, Haringey and Westminster. Nothing has been planted in the soil, but it's lit by lamps and watered so that any plants can grow. This is what it looks like, five months into the project.
I could write about Tate Modern for hours: the Turbine Hall, with its ground-breaking displays, as well as floor after floor of thought-provoking modern art. And it's all housed in the former Bankside Power Station, an inspired choice for a museum.
Just along the river from Tate Modern, this is a small gallery that specialises in work (especially watercolour) on paper. It's closed until 23 March, but that didn't stop us admiring its cool neon signage as we strolled along the South Bank.
The Poetry library is the largest collection of modern and contemporary poetry in the UK. It holds over 200,000 items and even has a children's reading area, with bean bags and colourful books. It's open late, until 8pm; when we visited, there were a few hip poetry fans, young and old, lounged on sofas enjoying a Saturday night early-evening read.
The British Film Institute gave us two stops: firstly their Reuben Library, with a huge collection of books, journals and digitised material about the world of film, television and the moving image. There was also a very small gallery, with sketches and stills from films. The BFI runs some world-class festivals; when we were there, the LGBT film festival was in full swing, and it was too busy for us to find a seat at the bar, so we decamped to the National Theatre for a drink (and finally took off those deely boppers).
If you've read to the end of this blog post and are feeling a little tired, just imagine how we felt at the end of all that! But it was a deeply liberating way to see all those museums and galleries, and it felt amazing to be doing it for such a good cause.
I only wish we could have fitted in more places. The Horniman Museum, Geffrye Museum, Museum of Childhood and the Royal Museums of Greenwich were all on our list, but we didn't have enough time to get out to them on the day.
Next year, perhaps?
If you'd like to visit some of these museums and galleries, why not pin this post for later: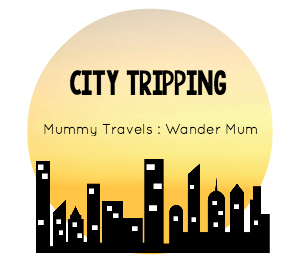 Save