Are you a book-loving family? If so, read on. Here's a selection of some fun things to do in or near London, over the Easter holidays and into Spring.
The Twits, from Roald Dahl's book of the same name, are the most spiteful and revolting couple you could ever hope to meet. They spend their days playing wicked tricks on each other, and mistreating Muggle-Wump monkeys. This new theatre show is a co-production by the Rose Theatre and Curve Leicester, the same team behind the magnificent The Witches. It returns to the Rose after a successful tour of the country. We've been invited along to review the show, so check back later to find out more.
The Twits is at the Rose Theatre, Kingston until 16 April 2017.
Discover was re-opened last year, after a big refresh and refurbishment. This Easter bank holiday, there will be a special Dr. Seuss-inspired Green Eggs and Ham Hunt in the Story Garden. The centre's line-up of spring events also features fantastic authors and illustrators Matt Carr, Adam Frost, Jo Williamson, Laura Ellen Anderson, Harriet Whitehorn, Matt Robertson and Lucy Rowland plus Simon Philip and Kate Hindley, the creators of Sainsburys Children's Book Prize winner You Must Bring a Hat. 
Discover's Easter activities run from 3-17 April 2017, with book-themed fun taking place throughout the year.
Explore the interactive Adventures in Moominland exhibition at the Southbank Centre
Adventures in Moominland is part of a timely one-year Nordic Matters festival at London's Southbank Centre. It's a playful but reverent exploration of the Moomins, and how they developed in the 1940s out of the imagination and life events of Tove Jansson. Sandi Toksvig narrates the words of children's writer Laura Dockrill. A guide takes you down corridors, into a tent and a snowy forest, on a raft to a rocky beach, and through other evocative, well-thought out spaces. You can read our review of the exhibition here.
Adventures in Moominland is at London's Southbank Centre until 23 April 2017.
Visit the Forbidden Forest at the Harry Potter Warner Bros Studio Tour
The Harry Potter Warner Bros Studio Tour, where you can go behind the scenes of the popular films, has been one of north London's most popular attractions since it opened in 2012. From 31 March, visitors will be able to go inside the new Forbidden Forest. The tour includes one of Rubeus Hagrid's original costumes,  a full size model of Buckbeak, and Aragog the Acromantula.
The Forbidden Forest will open on Friday 31 March 2017. Entrance will be included in the ticket price.
Watch fairy tales brought to life at the Little Angel Theatre, Islington
The small but perfectly formed Little Angel Theatre, in the genteel north London enclave of Islington, has some fairy tale treats to offer this spring. In April the home of puppety will host performances of Little Red Riding Hood, The Ugly Duckling, Peter and the Wolf and Rapunzel. If you're quick, you might also catch The Curious Adventures of Pinocchio, on until 2 April. The performances vary in target age, from 4 up to 11 year olds.
Fairy tale performances at the Little Angel Theatre run throughout April. Check the website for more details of dates, times and age suitability of specific performances.
Dennis Kelly and Tim Minchin's gleeful adaptation of the ever-popular Roald Dahl book has won over 75 international awards, including 15 for Best Musical. The Royal Shakespeare Company performance opened at London's Cambridge Theatre in 2011. It's been wowing audiences ever since. The show producers have just announced some new names to play the ongoing role of Matilda from March 2017.
Matilda the Musical is booking at Cambridge Theatre in London's West End until December 2017. Ticket prices vary.
This breathtakingly designed adaptation of Lewis Carroll's Alice in Wonderland is back, two years after its successful run at Waterloo's subterranean arts space. At the time I thought Les Petits' immersive show was one of the best children's performances of the year. You can read my review here. It had all the grotesque, fusty details and manic energy you might expect, as well as a touch of glamour in the 'after-party' flamingo croquet, cake, punch and cocktails served in jam jars. Here's hoping this re-run will do just as well.
Adventures in Wonderland is suitable for ages 5-10, and runs at The Vaults from 13 May – 3 September 2017.
What will you be doing this Spring?
Pin for later:
Save
Save
Save
Save
Save
Save
Save
Save
Save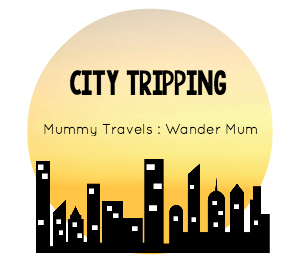 Save
Save
Save
Save
Save
Save
Save