When you imagine London, do you think of wading, ankle-deep, through leaves? Or the earthy smell of fallen branches, homes for burrowing bugs and blossoming funghi? The wild feel of One Tree Hill, a 7-hectare public park in Honor Oak, south London may come as a surprise. But it's not out of the ordinary, in a city where 47% is classified as green space.
There are 143 local nature reserves in the UK capital, and One Tree Hill is among the oldest. It's named after the Oak of Honour which was planted to mark the boundary of the Norman (12th Century) Honour of Gloucester. This oak is one of the 8 million trees growing around London: that's almost one for every person living inside the capital. The original oak hasn't survived down through the centuries, but the current version is old enough: it was planted in 1905, and is the third oak to live on the site.
Today, One Tree Hill is owned and maintained by Southwark Council, and you can freely walk in via one of two entrances. We chose to go in via the steps just past Honor Oak station, which is on the Overground or mainline rail lines. The uneven, leaf-strewn concrete steps leading up reflect the rest of the park, where nature has been allowed to take charge, only inches from a busy London road.
On this year's chilly, anvil-skied Bonfire Night morning, we decided to go for a walk in One Tree Hill. After reaching the top, past the 19th century curch of St Augustine, we took a look at the view (described by John Betjeman as "better than that from Parliament Hill"). On a clear day, you can see right across to the City of London, where the Gherkin building and the City's other tall, straight glass-and-metal skyscrapers wink back at their woody counterparts on One Tree Hill.
A walk through One Tree Hill is always accompanied by a lot of rustling, and not just from the swooshing of leaves on the ground. The place is a haven for bugs, among the undergrowth and in the fallen branches, which are left intentionally as a habitat for wildlife. The cosiness of being amongst the trees didn't disguise the fact that, on Bonfire Night morning, it was very cold, so I was pleased to have been sent a new Berghaus coat by Millets from their range of women's jackets. If like us you enjoy crisp, cold walks then do check them out. I wore a Berghaus Barkley hydrodown jacket, with a detachable hood and body-mapped HydroDown Fusion insulation; as you might imagine, it was toasty. Apparently the insulation performs just as well when the coat is wet (luckily, on this morning we didn't need to test that  out…)
If you like to visit wild spaces in London, you might also be interested to read our post about Camley Street Natural Park, near Kings Cross.
Disclosure: I was sent a Berghaus coat by Millets as part of their #Bringonthecold campaign. All views are my own.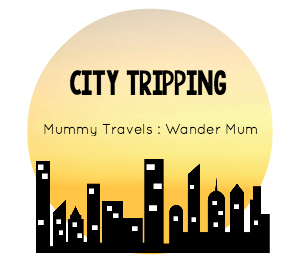 Save