It's Saturday night, and Tunco is buzzing with a lively energy. The Norwegian eatery, set in the St Hanshaugen district of Oslo, serves healthy, freshly-cooked food with Asian flavours, vegan options and child-friendly portions.
And best of all, by the standards of Oslo restaurants, it's not too pricey at all.
Tunco is one of those hidden gems that you might not come across, without a little inside knowledge. My friends, who live round the corner, rated it highly, so I decided to try it out.
To call Tunco a restaurant may be a bit of an overstatement. Inside, it's small, with casual seating for around 15-20 customers. The food comes in cardboard takeaway boxes, even if you eat in. Judging by the volume of people who passed through while we ate, most people use the place as a takeaway. It was busy; Tunco's been so successful since opening that they've branched out. A new pop-up has just opened at the fjordside Vippa complex, opposite stalls selling local craft beer and filled dumplings.
When you walk into Tunco, you're greeted by a counter display of fresh ingredients for the wok-cooked meals. Peppers, beansprouts, mushrooms, lime and coriander line the serving hatch, and the air is thick with the scent of Asian spices. Tunco's decor is an industrial/Asian fusion style, and it's a pretty hip joint. DJs occasionally play sets there, and the staff are young, with a uniform of flat caps, baseball hats and striking black t-shirts.
On the night we visited, you'd be forgiven for thinking this was a place mainly for young hipsters. But no, there were children's portions on offer (79 NOK – around £7), and I was told that families do frequent the place over lunchtimes. The food itself was delicious. It was a paradise for the picky, with a completely bespoke recipe service. You could choose between chicken, pork, shrimp or tofu, then add a selection of seasonal vegetables and carbs of your choice: egg noodles, gluten-free rice noodles, vegan mi chay or tagliatelle. The sauces ranged between medium masala madness, hot red curry wipeout, mild tropical fresh, and medium kickin' oyster. Then, when you'd made your choice, the staff cooked it all up, right there in front of you.
For those not inclined to pore over options or pick and choose, there were classic meal options. I went for a Koh Tao: chicken in red curry sauce, with noodles and veggies, and topped with peanuts, coriander and lime. The regular portion (149 NOK – about £14) was deceptively large. A small (119 NOK – about £11) would probably have been enough for someone who wasn't ravenous, especially at lunchtime.
The food at Tunco took its time to materialise – the inevitable downside of cooked-from-scratch food, in a popular restaurant. And it would have been nice to see some older faces among the staff members, to add a note of diversity. But the ethos and vibe of Tunco was overwhelmingly positive. Its founders set it up as a healthy alternative to fast food, with locally sourced produce and the community spirit that is so common in Norway. In Tunco's case, for every meal they sell, the restaurant donates one to children in a Kenyan school. As well as providing nutrition, the idea is to encourage parents to send their children to school, so they can get an education as well as a free meal.
Although Tunco wasn't a typical fine dining experience, you'd be hard pressed to find a cheaper meal of such good quality in Oslo. One to bookmark in case you're ever in the Norwegian capital.
Tunco is open five days a week, until 22.00. For more information on places to eat in Oslo, go to the Visit Oslo website.
We were guests of Tunco for the purpose of this review. All views are my own.
Read more about Oslo here:
14 fabulous, fun things to do in Oslo (and some of them are free!)
Top museums for families in Oslo
Tunco, a dining experience in Oslo that won't break the bank
A walk in Oslo's Nordmarka Forest
Pin for later:
Save
Save
Save
Save
Save
Save
Save
Save
Save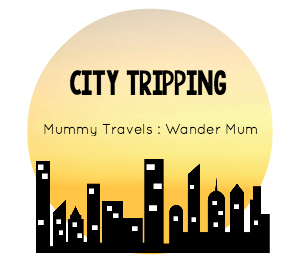 Save
Save